COUPON WALLET lets you SAVE, ORGANIZE, SHARE and REDEEM coupons at your favorite local businesses.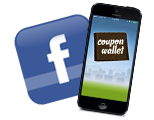 Redeem your coupons for discounts by taking the Coupon Wallet App with you to the store. You can also use Coupon Wallet to share coupons with your friends, post when they are used, and announce group shopping events. Coupon Wallet is designed to be the ultimate coupon shopping platform.
What makes Coupon Wallet unique is that you can collect and save coupons from almost any source. Save digital coupons from Facebook, banner advertisements, and from TV and radio commercials. You can also get coupons by scanning QR codes on printed advertisements. Coupon Wallet provides a friendlier shopping experience by consolidating many coupons into one place.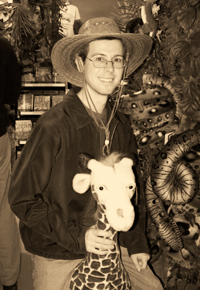 Phil Kanaby - Founding Board Member
Phil's entrepreneurial experience started over 20 years ago as a small business online retailer and web development contractor. Although his background is in computer programming, Phil has worked with many start-ups all the way from conception to growth stages. Recently, he led his start-up, PocketCents, through the process to achieve a "Best of Michigan Business" award and is now considered one of the top 10 competitors to Google AdSense.
Christopher Papa - Founding Board Member
Chris specializes in cultivating creativity within himself and others through collaborating, communicating and collective imagination. Chris's primary focuses include Marketing Strategy, Campaign Design, Digital Marketing, Online Advertising, Viral Marketing, Pay-per-click Advertising, Social Media, and Conference Representation.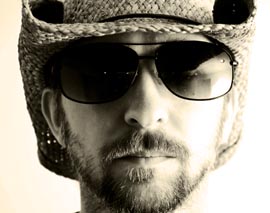 David Lamkin - Founding Board Member
David brings more than 30 years experience to this company. David is a highly proficient computer programmer with a keen sense for coding. He started his career in computer repair and quickly made his way up to Vice President of Information Systems at Logicorps. David also established his own company, Net Sense, in 2003 which was later merged into Logicorps. He also has extensive experience with network security and federal compliance law.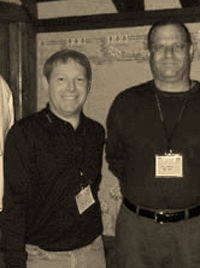 Jerold Zwas - Board Member & Financial Advisor
Jerold has over 20 years of experience in investment banking entrepreneurial ventures. He has participated with dozens of early-stage technology companies as advisor, investor, investment banker and entrepreneur. Most notably, he provided investment banking services and served as the interim CFO for a fast-growing technology client that grew 800% in two years and was subsequently sold to BAE Systems, Inc. Jerold has his MBA in Corporate Strategy and Finance from Ross School of Business.
Q: How do I get started?
You can start by browsing through the categories of coupons in your local area. Enter your location in the box at the top left corner of the website and then click on "BROWSE BY CATEGORY" link.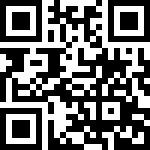 You can also get started by scanning this QR code with your mobile phone.
Q: Can I still use Coupon Wallet without a smartphone?
If you do not have a smart phone or internet connectivity, you can still use Coupon Wallet. In your account "SETTINGS", you will find a printable QR code that you may be able to scan at any of the participating business locations in your area.
Q: Where do businesses sign up?
Businesses may sign up to list their coupons at CouponWallet.com/Advertise. You may also contact us at 1-800-895-9242 to get started.